Leadership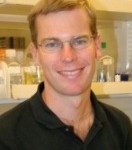 Dr. Trey Ideker, Professor of Genetics in the Department of Medicine at UC San Diego, is the Co-Director of the Center. Dr. Ideker received his bachelor's and master's degrees in computer science from MIT and a PhD in biomedical sciences working with Dr. Lee Hood at the University of Washington. Since 2001 he has led an independent research laboratory first as a Whitehead Fellow and then as a professor at UCSD, under continuous NIH funding. Dr. Ideker was named a Top  Ten Innovator of 2006  by Technology Review and  received  the 2009  Overton Prize, the highest award in computational biology. He serves on the Editorial Boards of Cell, Cell Reports, Molecular Systems Biology, and PLoS Computational Biology. Directing SDCSB builds on other successful leadership such as Director of the National Resource for Network Biology, Program Leader at the UCSD Cancer Center and former Division Chief of Genetics in the Department of Medicine.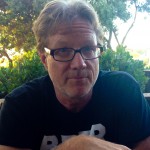 Dr. Jeff Hasty received his Ph.D. in physics from the Georgia Institute of Technology in 1997, where he worked with Kurt Wiesenfeld. He was a postdoc with Jorge Vinals at the Supercomputing Research Institute (1997 – 1998), and a postdoctoral fellow with Jim Collins in the Applied BioDynamics Lab at Boston University (1998 – 2001). Somewhere during his postdoctoral stay at Boston University, he mutated into a hybrid computational/molecular biologist. He is currently at the University of California, San Diego, where he is a Professor in the Departments of Molecular Biology and Bioengineering, Director of the BioCircuits Institute, and Co-Director of the UCSD qBio Ph.D Specialization Program. His main interest is the design and construction of synthetic gene-regulatory and signaling networks.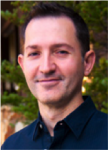 Dr. Gurol Suel, Associate Professor of Biology at UC San Diego, is the Associate Director of the Center. Dr. Suel is a pioneer in quantitative biological modeling of cell-to-cell communication networks and their dynamic behaviors. During his PhD in Molecular Biophysics in the laboratory of Rama Ranganathan, he investigated how network interactions among amino acids can give rise to its structure, dynamics and function. He helped develop the mathematical formalism known  as  "statistical  coupling  analysis"  to  predict  co-evolving  and  energetically interacting residues in proteins. Under the mentorship of Michael Elowitz at Caltech, he quantitatively measured the dynamics of multiple interactions among genes and proteins in single cells. This work revealed a simplified understanding of the design principles of cellular decision-making circuits in bacteria. After establishing an independent laboratory in 2006 at UT Southwestern, he pursued how molecular interactions can give rise to nonlinear dynamics and probabilistic behavior at the single cell level. Dr Suel joined the faculty of UCSD in 2012.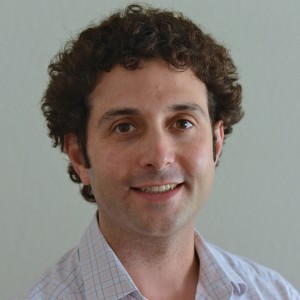 The Assistant Director of the SDCSB is Dr. Jason Kreisberg, a Research Scientist in the Department of Medicine at UC San Diego. Dr. Kreisberg received his bachelor's degree from MIT where he studied protein folding in Dr. Jonathan King's lab leading to the discovery of key structural residues in the tailspike protein of bacteriophage P22. As a graduate student in Dr. Warner Greene's lab at UCSF, Dr. Kreisberg found that select cytokines produced in lymphoid tissues play a key role in conferring permissivity for HIV infection to resident naive CD4 T cells. Dr. Kreisberg then joined the Genome Institute of Singapore as a post-doctoral fellow in Dr. Patrick Tan's lab, where he discovered that  inhibitors of acetohydroxyacid synthase, an enzyme involved in branched-chain amino acid biosynthesis, have bacteriostatic activity against a variety of Gram-negative bacteria. Most recently, Dr. Kreisberg was a manuscript editor at Nature Biotechnology, where he covered epigenetics, cancer, imaging, cell biology, applied immunology and antibody engineering.

Administrative support to the leadership team is provided by the Program Coordinator, Ms. Jennifer Beaudette. Ms. Beaudette's responsibilities include organizing the quarterly Steering Committee meeting, the annual External Scientific Advisory Board meeting and the annual retreat. She provides logistical support for the Center's workshops, symposia, and other outreach and educational efforts. She will maintain SDCSB's website and collect progress updates for the Steering Committee and Annual Report. These progress updates include narrative sections with details of recent scientific findings and the career progression of SDCSB faculty, trainees and staff. They also include quantitative data on publications (citations and other article-level metrics), data sets (downloads and citations), and trainees (career transitions and diversity).